I am so excited to share my newest gadgets with you!! Santa knew I wanted to do some baking in the new year and gave me a Breville 800 Professional Mixer for Xmas! I haven't used it because I can't decide what to make yet. Here are some pictures of it's loveliness.
Solid diecast metal body. Reflects light beautifully. 1000 watt motor for heavy batters.
Also comes with a splash guard and spatula not shown.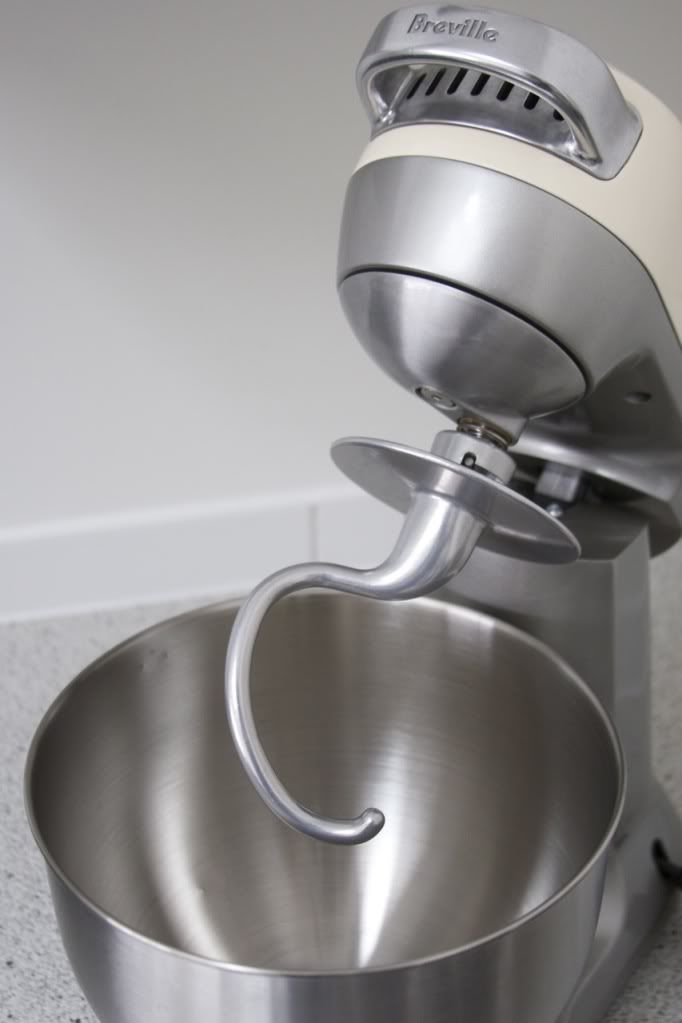 Comes with a dough hook, flat beater, scraper beater and as shown below a wire whisk.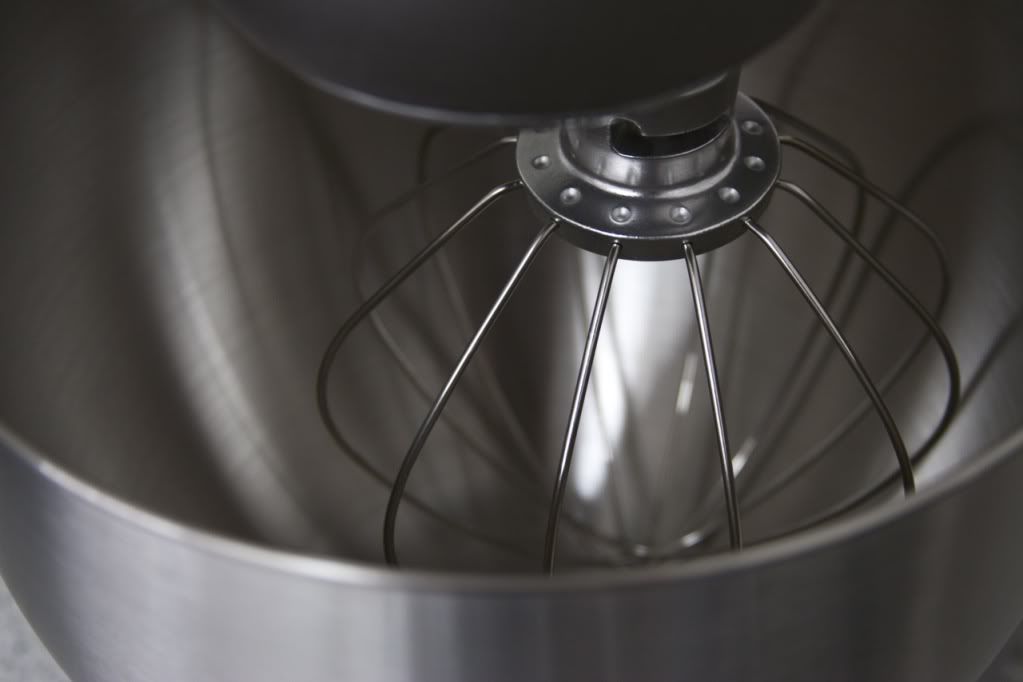 Wire whisk for egg whites, icing and cream.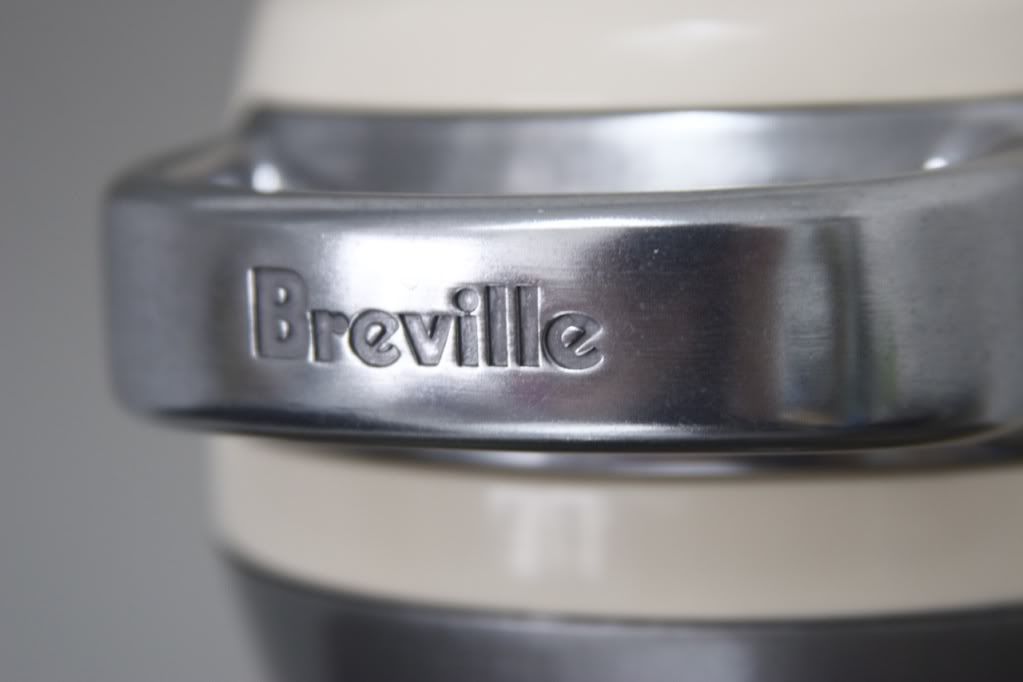 A heavy duty handle to tilt back and lock down mixer head.
Variable speed control as well as a timer (unseen) below.
As well, I just got a little food processor to cut down time on nut chopping.. I seemed to do a lot over the holidays!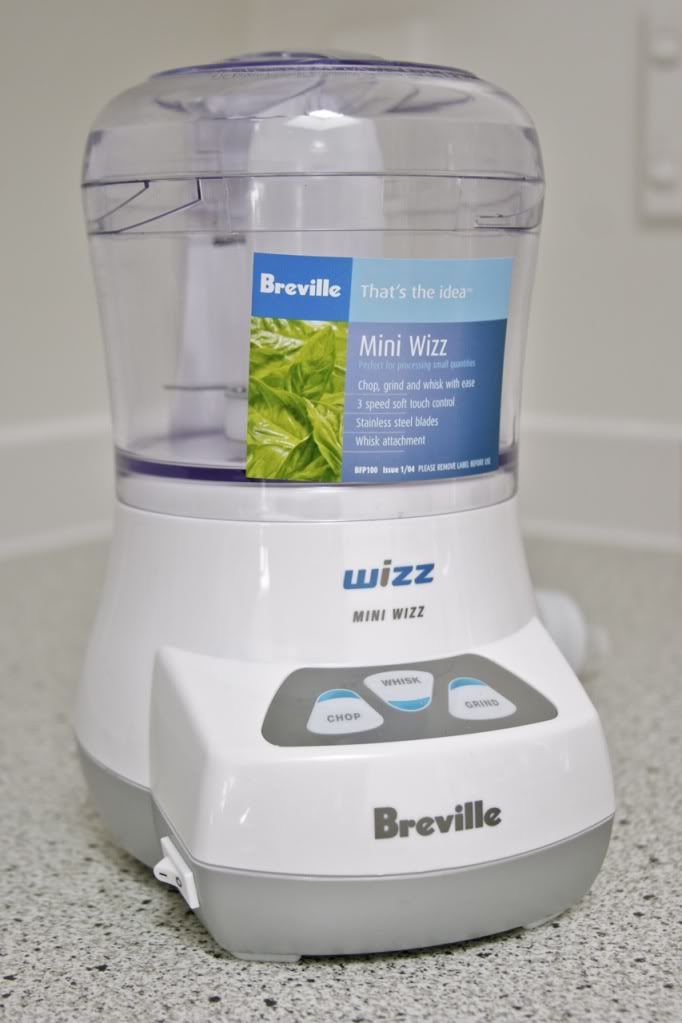 It works amazing! In a few seconds flat to be honest. I am going to start posting some more recipes in the new year. See you in 2011! Happy New Years!